Alums Winchester, LaMar to Serve as Fall Commencement Speakers
By Jackie Torok / 10/11/2023 Students
EAST GREENSBORO, N.C. (Oct. 11, 2023) – Two outstanding North Carolina Agricultural and Technical State University graduates – Woodrow W. Winchester III, Ph.D., CPEM, and Dena LaMar – will serve as the Fall 2023 Commencement keynote speakers, university officials announced today.
Winchester, executive director of the University of Texas at Austin Texas Engineering Executive Education (TxEEE), is the keynote speaker for the graduate student ceremony Friday, Dec. 15, at 9 a.m. in the Steven Tanger Center for the Performing Arts.
Winchester received his B.S. and M.S. in industrial engineering and Ph.D. in industrial and systems engineering from N.C. A&T, where Distinguished University Professor Celestine Ntuen, Ph.D., was his doctoral advisor. He also holds a professional certificate in Foresight from the College of Technology, University of Houston.
As TxEEE executive director, Winchester also oversees the management of the Petroleum Extension and the Health and Safety Training Center of the Cockrell School of Engineering. He is a Certified Professional Engineering Management professional with more than 10 years of technical program and project management experience.
Winchester also serves as inaugural director of diversity, equity and inclusion for the American Society for Engineering Management (ASEM) and previously served as ASEM's director of professional development and continuing education. Winchester is a member of the second cohort of the National Science Foundation-sponsored IAspire Leadership Academy.
A proven thought leader in advocating for and advancing the development of more equitable, inclusive and just approaches to technological innovation and management, Winchester was recently recognized by the Cockrell School of Engineering  for his contributions to equity in engineering.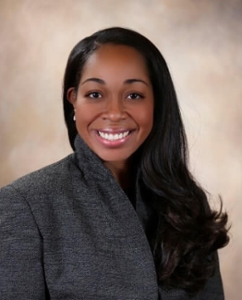 LaMar, who serves as executive vice president and chief operating officer for AAA Northeast, is the keynote speaker for the baccalaureate student ceremony Saturday, Dec. 16, at 9 a.m. in Greensboro Coliseum.
LaMar graduated summa cum laude from A&T with a B.S. in marketing and completed the executive education training program at Carnegie Mellon Leadership Academy. She has more than 20 years sales, operations, retail, customer experience, strategy, financial service and banking experience.
In her role with AAA Northeast, LaMar is responsible for the operations and results for a significant amount of the mission-driven organization's revenue-generating business lines, including automotive services and roadside assistance programs, travel, financial services, building services, real estate, IT and retail. Additionally, she leads various company initiatives, participates in the development of the organization's short- and long-term goals and strategies, and ensures business processes and operational controls are in place to support the members and grow revenue.
Previously, LaMar was senior vice president of global enterprise growth strategy and productivity for Advance Auto Parts, where she was responsible for driving strategic operating plans, productivity and cost reduction for the optimization of operations, identifying new business opportunities, and generating continued business growth for the enterprise. Before her promotion to this position, she was named the company's inaugural chief diversity, equity and inclusion officer, responsible for creating and advancing the global DEI strategy and establishing the Office of Diversity. She began her career with the company in 2017 as regional vice president for the Great Lakes Region, encompassing stores in Maryland, New York, Ohio, Pennsylvania and West Virginia.
LaMar's career includes service as vice president of store operations for GetGo Café & Market Fuel Stations, a division of Giant Eagle Corp., Pennsylvania regional general manager for Walmart Corp., and Metropolitan Atlanta senior vice president and consumer bank market executive for Bank of America Corp.
With a commitment to civic service, LaMar serves or has served on the boards of the Children's Hospital of Pittsburgh and its foundation, Pittsburgh Ballet Theatre, Pittsburgh Opera and Carnegie Museum of Art. She also is a member of the International Women's Forum and Chief.
"With their notable achievements, Dr. Winchester and Mrs. LaMar are distinguished Aggies who are always doing, never done," said Chancellor Harold L. Martin Sr. "Our newest North Carolina A&T graduates are sure to gain valuable perspective from these alumni as they prepare for their next venture."
About 900 students, including more than 300 graduate students, will participate during the ceremonies, which will be livestreamed.
Media interested in covering commencement in person should submit a request, including complete contact information, to jtorok@ncat.edu by 5 p.m. Friday, Dec. 1.
Media Contact Information: jtorok@ncat.edu
Headlines, All News, College News