Three A&T Students Named to 2023 BHLI Scholars Cohort
09/20/2023 Students
EAST GREENSBORO, N.C. (Sept. 20, 2023) – Three North Carolina Agricultural and Technical State University students are members of the 2023 cohort of scholars in the Bluford Healthcare Leadership Institute (BHLI).
Former N.C. A&T Board of Trustees Vice Chair John W. Bluford III developed BHLI, an intensive program offered in two phases to cultivate the next generation of leaders who will work to eliminate disparities in health care among minority and vulnerable patient populations.
BHLI also has partnered with the renowned Stowers Institute for Medical Research in Kansas City to provide students with research opportunities as Stowers Summer Scholars.
From A&T, third-year students Michael Burgess and Peyton Onyeberechi and second-year student Triniti Cephas participated in Phase I in Kansas City in May when they analyzed contemporary issues in health care with leading experts from the fields of health law, health care management, public health, public policy and more.
Burgess, of Bowie, Maryland, is a Dowdy Scholar studying bioengineering; Onyeberechi, of Charlotte, North Carolina, is a Dowdy Scholar studying mathematics; and Cephas, of Accokeek, Maryland, is studying nursing. All are in A&T's Honors College.
"The BHLI had a tremendous impact on my life academically, socially and professionally, and demonstrated to me what it takes to be a leader in the health care industry and in life," said Burgess.
"During the BHLI, I came in as one person and left as another," said Onyeberechi. "Every day was something new to discover and enjoy, and I could never have imagined that I could experience all the things that I did in 16 days."
Third-year A&T Honors College students, Dowdy Scholars and 2022 BHLI cohort members Amaya Connor, of Richmond, Virginia, and Khelsei Dorsett-Wilson, of Snellville, Georgia, participated in Phase II of the program with summer internships this year at University Health in Kansas City and America's Essential Hospitals (AEH) in Washington, D.C., respectively. Conner is pursuing a B.S. in health services management, while Dorsett-Wilson is pursuing a B.A. in liberal studies, pre-law.
Connor's internship project focused on the social determinants of health screening process in University Health's women's health clinic. While interacting with clinical staff, executive leadership and providers, she created innovative ways to increase the efficiency of the screening process, leading to expanded outreach and assistance to clients.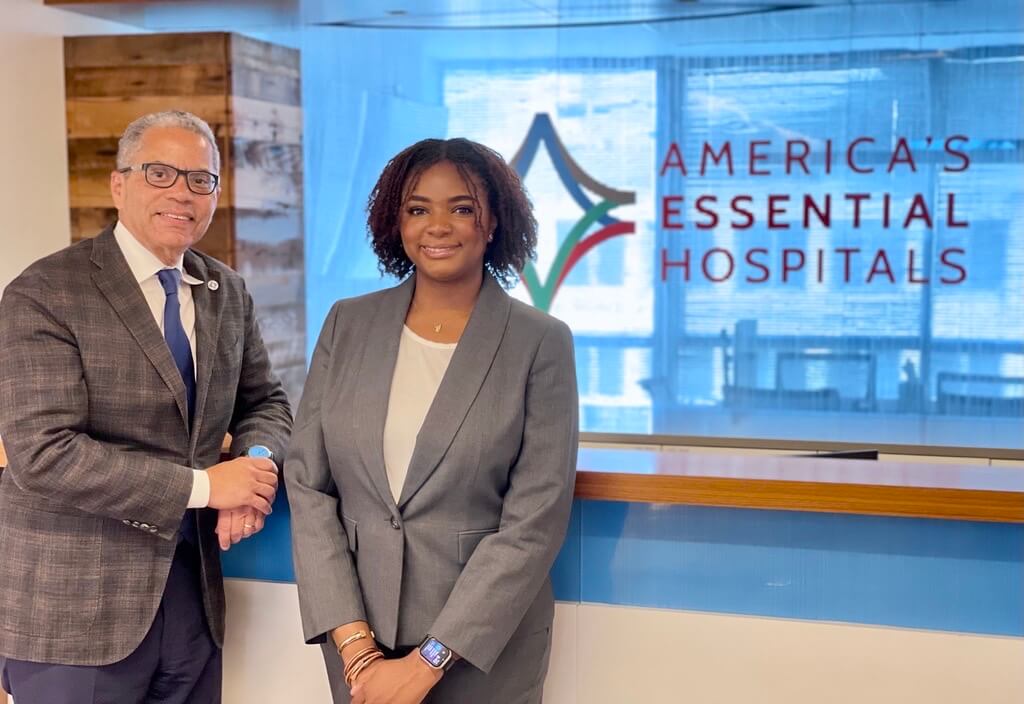 Dorsett-Wilson conducted qualitative research and interacted with a number of AEH member hospitals to gather information about social support programs in place to improve Black maternal outcomes. She also attended AEH's annual conference in Chicago, an immersive experience that allowed her to gather insight from several hospital executives about their system's unique needs as essential hospitals.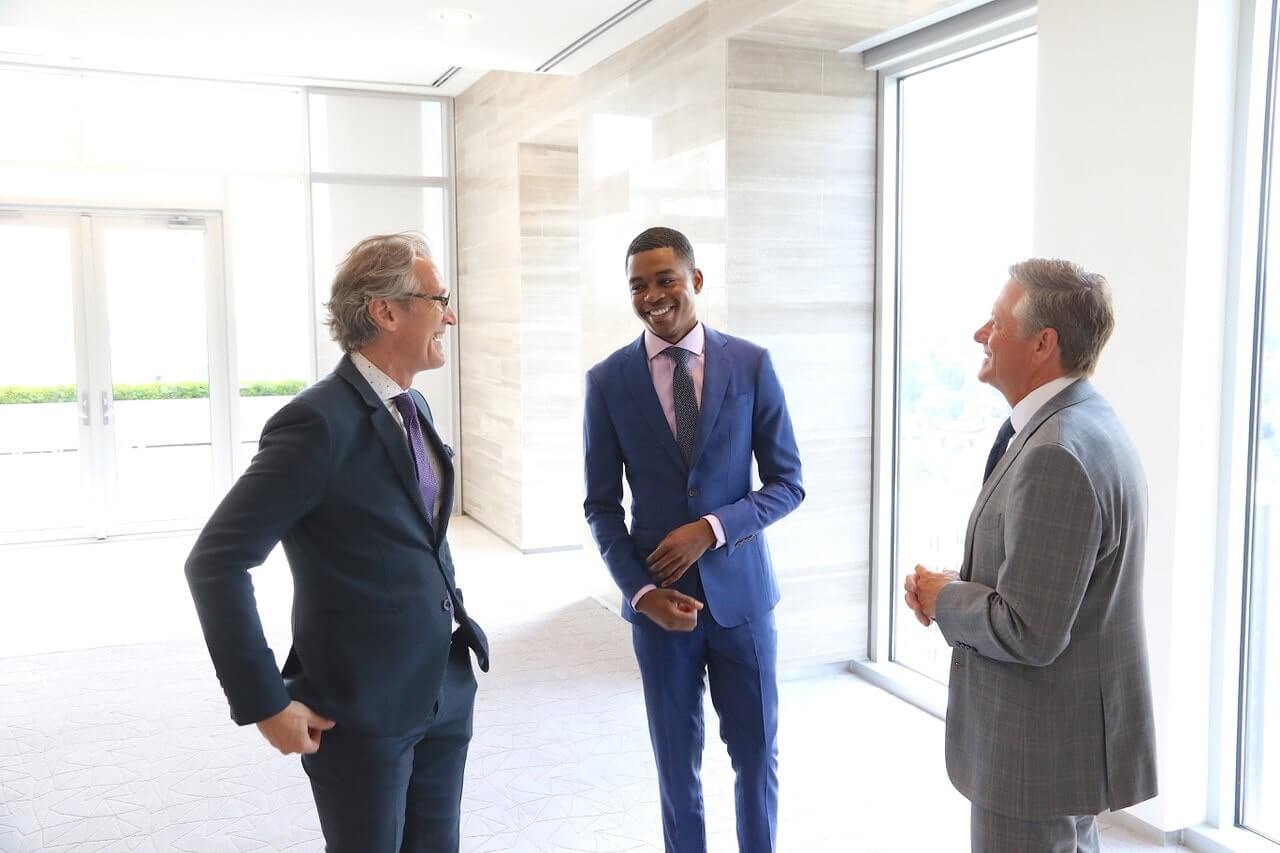 Cole Riley '22, a 2019 BHLI scholar from Overland Park, Kansas, spent the summer as an inaugural CommonSpirit Polsinelli Health Care Legal Fellow. In Polsinelli's Chicago office, Riley assisted the litigation team by completing legal research and drafting memos for a breach of contract case between a major hospital and a physician provider. In CommonSpirit Health's Phoenix office, he analyzed hospital lease agreements and contract renewals for physicians. The experience was valuable and impactful as Riley, who holds a B.A. in political science and was an Honors College student at A&T, returned to Columbia Law School this fall while pursuing a career in health law and litigation.
Third-year A&T Honors College student Khalia McClure of Mint Hill, North Carolina, who is studying biology, also conducted research this summer in the laboratory of associate investigator Sarah Zanders, Ph.D., vice dean of The Graduate School of the Stowers Institute for Medical Research through the BHLI partnership.
Thirty-two A&T students have participated in BHLI since it was established in 2013 and have interned at premier organizations such as Cone Health, Duke University Hospital, Johns Hopkins All Children's Hospitals, Quest Diagnostics Laboratories and additional sites across the country.
BHLI and Stowers Institute for Medical Research representatives will visit the A&T campus Wednesday, Oct. 4, to interview applicants for the 2024 cohort. For more information, go to https://www.blufordinstitute.org/ and apply at https://www.blufordinstitute.org/apply-online/ by Tuesday, Sept. 26.