Three Cadets Chosen for Georgetown University's Security Studies Summer Institute
By East L. Dockery / 06/27/2023 Students
EAST GREENSBORO, N.C. (June 27, 2023) – North Carolina Agricultural and Technical State University Air Force ROTC cadets Camryn Agee, A'Thalia Hinton and Christen Johnson, were selected to attend Georgetown University's Security Studies Summer Institute. This highly competitive program, which is offered at no cost to participants, is designed to provide insight into what it means to work in the field of security studies.
"Cadet Agee, Cadet Johnson and Cadet Hinton are three exceptional cadets in our program," said Capt. Geoffrey Adams, recruiting flight commander at Air Force Reserve Officer Training Corps (AFROTC) Detachment 605 at N.C. A&T. "They excel in their studies. They excel in the program and were rightfully accepted."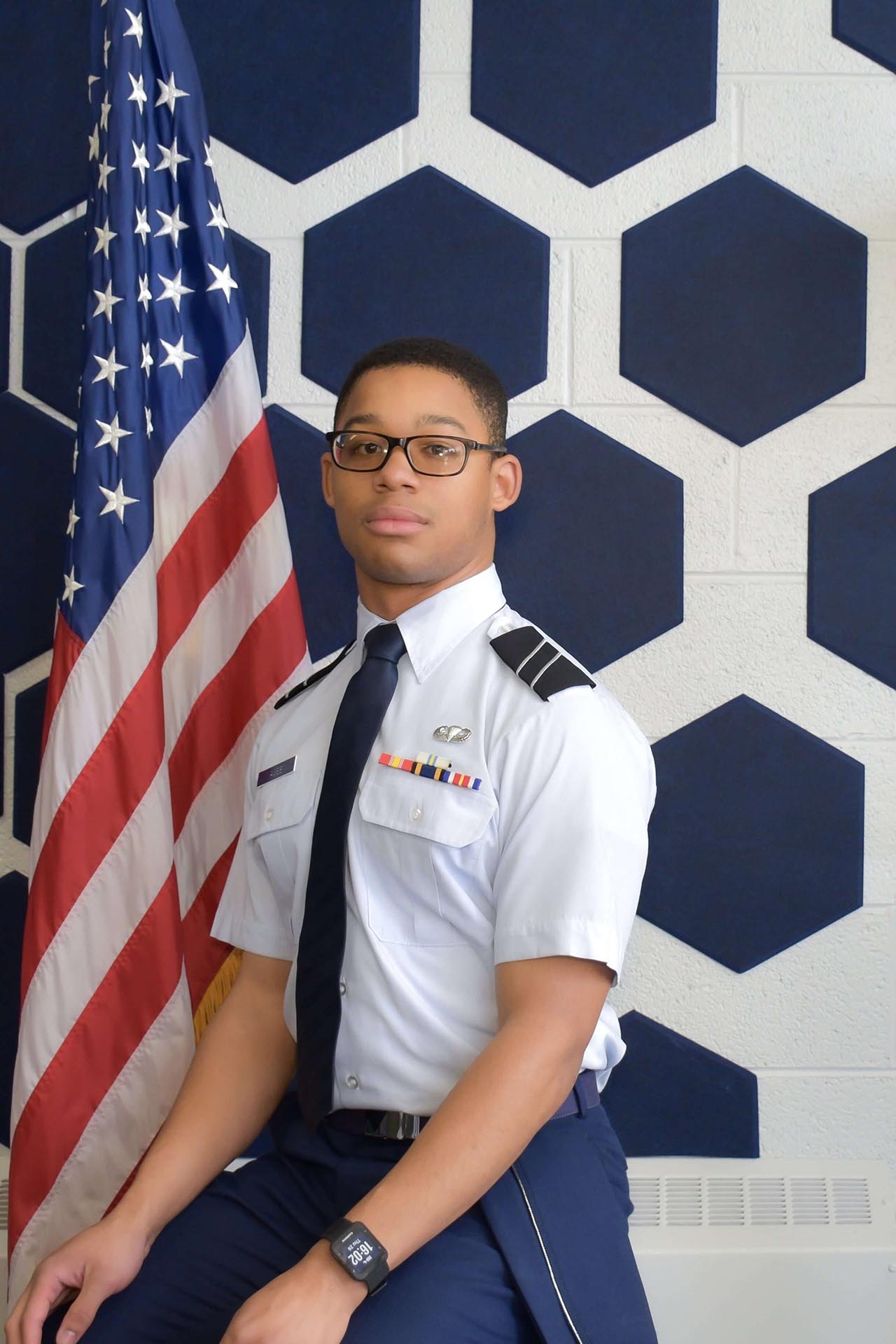 The cadets spent a week on Georgetown University's campus in Washington, D.C., where they attended presentations and seminars with faculty from Georgetown's Center for Security Studies. They also participated in open discussions with professionals working in key private- and public-sector security roles and received group and individual career guidance from the School of Foreign Service Career Center.
The goal of the program is to help expand the diversity of the national security field by increasing awareness of and access to graduate training and career opportunities in security-related fields for historically Black college and university (HBCU) students.
"I'm already going into a field in which I am going to be defending our country," said Agee, a sophomore studying computer science and a Cheatham-White Scholar in the Honors College. "I felt like this experience would really supplement that."
For students like Hinton, a sophomore studying health services management who entered the institute uncertain of her place within the national security field, the program opened her eyes to the broad range of opportunities that national securities could provide. It also showed her how she can use the skills she already has when she becomes a second lieutenant in the Air Force in the future.
"I was kind of hesitant on applying since my major really doesn't have anything to do with that," she said. "But then I realized health is in everything."
Agee and Johnson, a junior studying electronics technology, learned about their acceptance into the institute while they were on a trip with their detachment in Charleston, South Carolina.
Hinton was placed on the wait list for the program, but her commander encouraged her stay positive.
"He was like, 'It's not a no.' So, there's still an opportunity for me to get in," Hinton said. "I think it was like, maybe a few weeks later, we were in ROTC and we were at our leadership laboratory. I happened to check my email and I saw that they had accepted me and I was so happy."
For these Aggies, the experience definitely met – if not exceeded – their expectations.
"For me, it's mainly been about the people we've been able to meet. This is like a once in a lifetime opportunity for a lot of people," Agee said. "[There are] a lot of very high-ranking individuals that look like us. It was kind of surreal."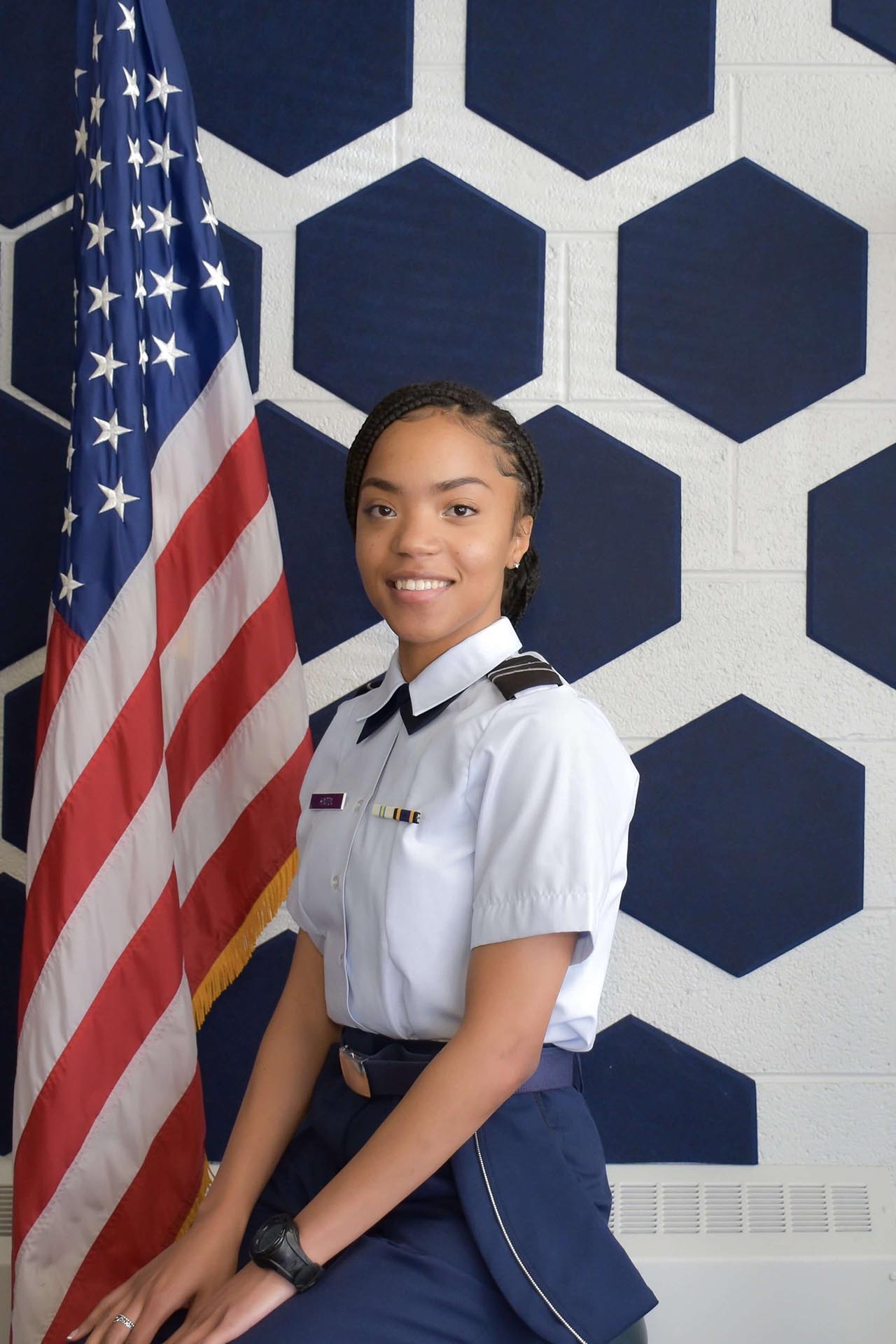 Among those high-ranking individuals was Linda Thomas-Greenfield, United States Ambassador to the United Nations. In addition to meeting such esteemed individuals, students were able to visit highly classified buildings such as the Pentagon and the Cybersecurity and Infrastructure Security Agency.
"How many people can really say, 'I've been able to as a civilian go and see the Pentagon?" Agee asked. "Not a lot of people."
"These are all top-secret buildings," said Johnson. "Going through security, while it was a little nerve-wracking, it was still crazy to be able to say that I've been to these places that not many people get to visit."
Just like Sydney Davis, an A&T senior who participated in the institute in 2022, the Aggies in this year's institute established connections with Georgetown undergraduate and graduate students and alumni who are working with the government, as well as fellow HBCU students from their cohort.
"It's been really helpful because they're not too far ahead of us so they still can relate to the position that we're in now," said Hinton. "There are also just a lot of HBCU students that are very goal-driven and dedicated and I just know that we'll build lifelong friendships with all of these people even though they go to different schools."
The institute also provided the cadets with valuable lessons they can use as they pursue their career goals.
Johnson, who plans to become an AC 17 pilot in the Air Force and then either a private pilot instructor or start a landscaping business, said senior leaders taught him how important it is to keep an open mind.
Hinton, who plans to graduate and commission into the Air Force, she said first wants to become a hospital administrator then cross train into nursing and earn her degree in nursing on the accelerated track.
"I really have a passion for finding ways to combat inequalities in health care," she said. "But now during this program, I'm also thinking about maybe becoming an intelligence officer or foreign affairs officer. That was one of the highlights of this for me. I now have so many career paths to look into and choose from."
Agee, who plans to enter the Air Force as a cyber operations officer or become one, said the program emphasized seizing opportunities and doing your best with them because you never know how they will pay off in the future.
"It was cool meeting so many high-ranking people in those respective fields that I could see myself in the future," she said. "Not only that but being able to see other African Americans in these positions is showing us 'Hey, you can do this, too. I've done it.'"