EAST GREENSBORO, N.C. (June 22, 2023) – Alivia Barrow, a rising senior from Greensboro, North Carolina, who is studying chemical engineering at North Carolina Agricultural and Technical State University, has been awarded a 2023 Blue Cross NC Finish Line Scholarship.
Blue Cross NC teamed up with four college sports partners across the state to create the scholarship supporting women. Athletic programs must nominate female student athletes who exemplify leadership, integrity and community for the scholarship.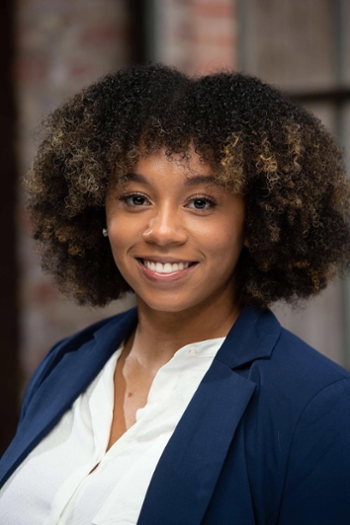 Jeremy D. Wright, coordinator of marketing and community outreach and external operations for N.C. A&T's athletic department, found the scholarship's requirements were best exemplified by Barrow, a co-captain of the university's decorated cheerleading program.
"I really watch the habits that our student athletes exhibit," said Wright. "She shows good habits and good overall consistency as a leader on the cheerleading squad and it was just a coincidence that her peers see her as that."
In fact, it was 2021-22 cheer co-captain Nyla Jones who suggested that Wright endorse Barrow for the scholarship. Jones describes Barrow as "motivating" and "positive" when interacting with her teammates.
"Alivia is very hardworking," said Jones. "She's a very optimistic person and radiates good energy. Anybody around her can definitely benefit, grow and expand just by talking to her. Overall, she's just a great spirit and a great person to be around."
Cheer coach Daniel Kearns-Pickett agrees.
"Liv is definitely one of the most honorable and hard-working athletes that I coach," he said.
Kearns-Pickett said Barrow's honor is important to both A&T's cheer program – where the majority of student athletes are women – and cheerleading as a whole.
"They work hard from April to April nonstop," he said. "I think it's great we are highlighting women in a sport that many do not consider a sport."
"This can't be real," is among the first thoughts that came to her mind, Barrow said, when she received news of the award.
Separate from the $25,000 scholarship Barrow received, Blue Cross Blue Shield NC also awarded $1,000 to Barrow's alma mater, Grimsley High School, and its cheerleading program.
"This scholarship is really a blessing for me not just with athletics but my pursuit of becoming an engineer in the future. There are not that many Black women pursuing a career in engineering, let alone chemical engineering," Barrow said in an interview with Blue Cross NC and A&T Athletics.
"I'm not on scholarship and I live at home to save money," she said. "Since I'm in-state, that's going to pay for the rest of my school so I won't graduate with any debt so I was so excited."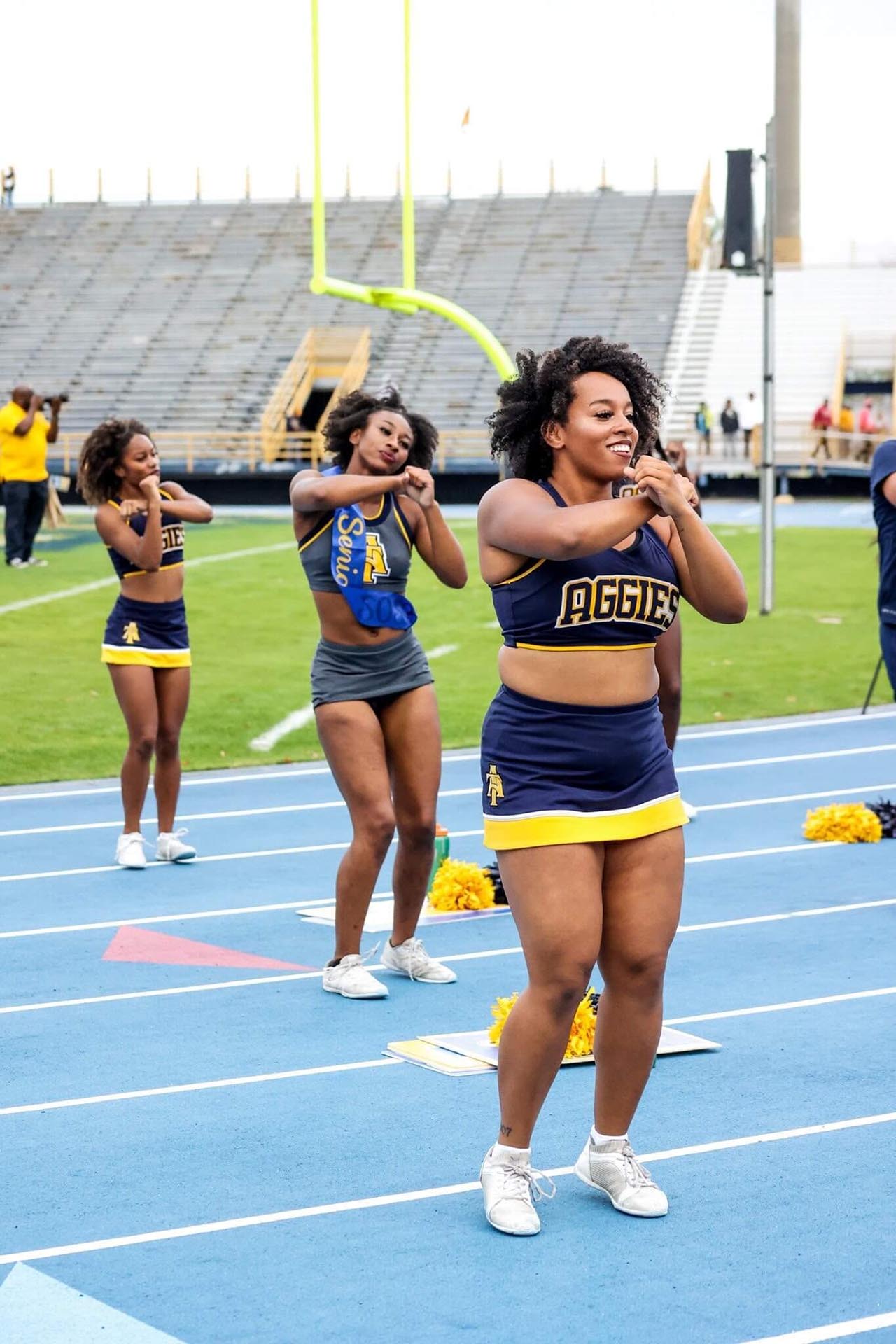 Among Barrow's goals before graduation is a return to the National Cheerleading Association (NCA) College Nationals to win first place. The team was .0925 of a point shy of the 2023 NCA College Nationals championship. "I would love to end my career at A&T with a ring," she said.
After graduation, Barrow plans to explore sustainability and ways to improve the planet and its environment through chemical engineering. She is interning with Sonoco Recycling in Raleigh, North Carolina, and already working on projects related to landfill costs. "Educating the general public is a long-term project I would like to work on," she said.
Barrow already is a champion for women in sports, engineering and anywhere others may not believe women belong.
"I just want people to know that women belong in sports, they belong in everything," Barrow said.
"I'm happy and I'm very blessed that I received the scholarship and I'm very thankful to the university," she said. "I hope that in the future they'll continue to pave the way and give more opportunities to women in athletics and hopefully, one day I can help with that, too."