EAST GREENSBORO, N.C. (May 30, 2023) – North Carolina Agricultural and Technical State University associate sociology professor Stephanie Teixeira-Poit, Ph.D., has been elected vice president of the Rural Sociological Society (RSS). Her term begins in August.
RSS, a professional social science association that promotes the generation, application, and dissemination of sociological knowledge, seeks to enhance the quality of rural life, communities and the environment. It is intended to serve all those interested in rural people and places, as well as to support academics and practitioners.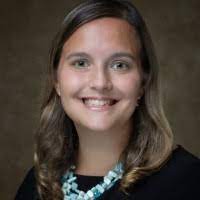 Teixeira-Poit, who joined A&T in July 2018 and teaches in the John R. and Kathy R. Hairston College of Health and Human Sciences, has nearly two decades of experience conducting mixed-methods research projects that seek to promote health equity through complex intervention implementation and evaluation. Her research has identified how policies and interventions moderate relationships between health determinants and population health outcomes. Her research has been funded by agencies such as the Centers for Disease Control and Prevention, Centers for Medicare and Medicaid Services, National Institutes of Health (NIH) and National Science Foundation.
Much of Teixeira-Poit's work has focused on cancer and stroke, which rural Americans are more likely to die from compared with their urban counterparts. Her projects have evaluated national systems of stroke care that aimed to coordinate care transitions across clinical settings (e.g., EMS, hospitals, post-acute care), as well as national episode-based models of cancer care that aimed to improve health and lower costs for beneficiaries by promoting appropriate clinical care and practice redesign.
Additionally, Teixeira-Poit's projects have evaluated quality improvement interventions at federally qualified health centers that sought to improve HPV vaccination series completion to prevent six types of cancer; the efficacy of patient education interventions for cancer immunotherapy treatments that aimed to better coordinate care to a cancer clinic and reduce inappropriate emergency department use; and a health system's efforts to screen for social determinants of health and coordinate care to community-based organizations that address these needs.
Teixeira-Poit's research streams also focus on assessing workforce shortages in health care. Her team's research found that the demand for neurological care is outpacing the supply of neurologists who specialize in multiple sclerosis (MS) care. This shortage is especially acute in small cities and rural areas.
Teixeira-Poit's team conducted national surveys of physicians and residents to determine factors that improved the desire to provide MS care and then collaborated with the National Multiple Sclerosis Society to design an interprofessional student program to address those factors, with the goal of driving interest in MS care and improving access to care in small cities and rural areas. In 2016, the program began annually in North Carolina and expanded to other states including South Carolina, Rhode Island and Florida. In 2023, more than 240 health-care students from 44 schools have participated in the program.
For her contributions, Teixeira-Poit was recognized as 2019 Research Partner of the Year from the National Multiple Sclerosis Society Carolinas Chapter.
She also was the 2021 recipient of the Hans O. Mauksch Award for Distinguished Contributions to Undergraduate Sociology from the American Sociological Association Section on Teaching and Learning.
Last September, Teixeira-Poit received a $568,960 NIH grant, "Identifying and Mitigating Health Disparities Following a Neonatal Intensive Care Unit Design Change from Open-Bay to Single-Family Rooms." The study is using data from multiple sources to explore whether patient sub-populations equally benefited from or were unintentionally harmed by the NICU design change.
Teixeira-Poit's term as RSS vice president will follow 15 years of service to the association. She serves as RSS Program co-chair, responsible for planning the 2023 annual meeting in Burlington, Vermont. For the past three years, she has served as associate editor of Rural Sociology, the affiliated journal of RSS. She also has been managing editor of Rural Sociology (two years), elected council member (three years per term; two terms served), chair of four different RSS standing committees (Programs, Nominations, Diversity, and Publications and Professional Communications), and chair of four different RSS Research Interest Group sections (Applied and Extension; Rural Policy; Community, Health, and Family; and Teaching and Curriculum).
Teixeira-Poit earned her B.A. in sociology and communication from Stonehill College and her M.S. and Ph.D., both in sociology, from North Carolina State University.