A&T Earns No. 1 HBCU Ranking from UniversityHQ
By Todd Simmons / 10/17/2022
EAST GREENSBORO, N.C. (Oct. 17, 2022) – North Carolina Agricultural and Technical State University has been named America's No. 1 historically Black college or university (HBCU) by UniversityHQ, an Arizona-based company that helps students find top-rated campuses, examine career and salary options and identify financial support for schooling.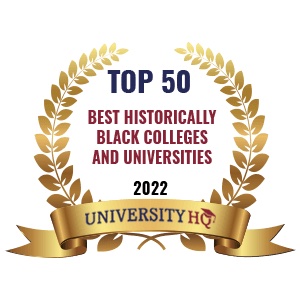 For the HBCU ranking, universities were evaluated on 11 factors, including admission, retention and graduation rates, cost of tuition and graduate salaries. UniversityHQ draws data for that evaluation from the federal government's College Navigator and College Scorecard sites, the U.S. Bureau of Labor Statistics and the PayScale compensation data firm.
Spelman College in Atlanta and Howard University in Washington, D.C., rounded out the HBCU top three. UniversityHQ also ranked N.C. A&T tops among the nine North Carolina HBCU campuses included in the evaluation.
Among public HBCU campuses, A&T also ranked No. 1, followed by Florida A&M (No. 5) and Lincoln University (No. 8).
In its overall Best Colleges listings, UniversityHQ ranks A&T sixth among the 54 campuses listed in North Carolina and third among public N.C. campuses, trailing only the University of North Carolina at Chapel Hill and North Carolina State University, ranked No. 2 and 3, respectively.
For the past five years, UniversityHQ has published a broad range of other rankings. More recently, the company has been acquiring other rankings systems, such as Online MBA Review and Discover Health Admin, to further flesh out its offerings.