EAST GREENSBORO, N.C. (Sept. 21, 2022) – Maranda McBride, Ph.D., director of the Center for Advanced Transportation Mobility at North Carolina Agricultural and Technical State University, has received a Fulbright U.S. Scholar Program award for the 2022-23 academic year from the U.S. Department of State and the Fulbright Foreign Scholarship Board.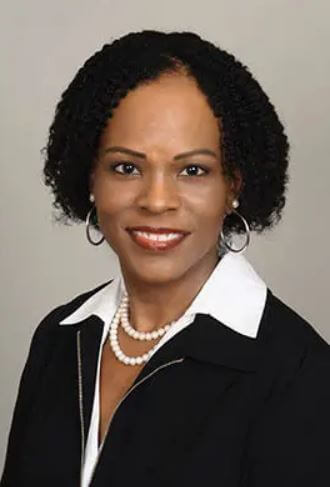 McBride, a N.C. A&T alumna who is also a supply chain management professor in the Willie A. Deese College of Business and Economics since 2020, received a Fulbright Futures Scholarship award through the Australian-American Fulbright Commission. This scholarship is funded by the Kinghorn Foundation.
McBride is among more than 800 citizens who will engage in cutting-edge research and expand their professional networks. Many go on to continue the research collaborations they began abroad and lay the groundwork for forging future partnerships between institutions.
McBride's research project, which will be conducted in Australia in collaboration with the University of New South Wales, will investigate people's trust in and willingness to use shared autonomous shuttles to increase the likelihood of implementation and help decrease traffic fatalities. Using a target population often classified as vulnerable road users (i.e., pedestrians and the elderly), the study will investigate the incremental development of human trust in automated devices and, more specifically, will assess the impact trust has on the acceptance and adoption of shared autonomous shuttles (SASs).
"North Carolina A&T is recognized for its STEM excellence because of the knowledge, experience, research and talent of faculty members like Dr. McBride, whose work ultimately begets improvements in technology – and greater access to it," said Interim Provost and Executive Vice Chancellor for Academic Affairs Tonya Smith-Jackson, Ph.D. "We are so proud of Dr. McBride for this achievement through the Fulbright U.S. Scholar Program. We know the results of her transformative project will lead to innovations that benefit our campus community and the community we serve."
McBride – a 1996 National Science Foundation Minority Graduate Research Scholar, 2000 Gates Millennium Scholar, 2000 Office of Naval Research Future Faculty Fellow and 2002 Astronaut Scholar – earned her B.S., M.S. and Ph.D. in industrial and systems engineering from A&T and her MBA from Wake Forest University.
McBride first joined the A&T faculty for the Fall 2003 semester as adjunct assistant professor in the Department of Industrial and Systems Engineering, then spent the next three semesters as an assistant professor in the same department. After three years as an assistant professor in the Department of Human Factors and Systems at Embry-Riddle Aeronautical University, she rejoined A&T in 2009 as an associate professor in the Department of Management, a position she held through 2022. She served as director of the university's Transportation Institute for more than five years, beginning in 2015, and has been the Deese College's study abroad program coordinator since 2018.
During her career, McBride also has been a faculty researcher for the Auditory Research Group of the Army Research Laboratory. Her industry experience includes work as a business analyst for IBM Global Services and as an electronic data interchange consultant, supply line engineer and process engineer for Lucent Technologies.
The Fulbright Program is the U.S. government's flagship international educational exchange program, supported by the people of the United States and partner countries around the world. It is funded through an annual appropriation made by Congress to the U.S. Department of State's Bureau of Educational and Cultural Affairs. Participating governments and host institutions, corporations and foundations around the world also provide direct and indirect support to the program.
A&T has been recognized as a Fulbright Historically Black College and University (HBCU) Institutional Leader for 2022. Tonjia May, director of budget services and project management in the Department of Research and Economic Development, is A&T's Fulbright Scholar Liaison and Alsace-Lorraine Gallop is A&T's national scholarships and fellowships coordinator and Fulbright Program adviser.
For more than 75 years, the Fulbright Program has provided more than 400,000 participants – chosen for their academic merit and leadership potential with the opportunity to exchange ideas and contribute to finding solutions to challenges facing our communities and our world. More than 800 U.S. scholars, artists and professionals from all backgrounds teach or conduct research overseas through the Fulbright U.S. Scholar Program annually. Additionally, more than 1,900 diverse U.S. students, artists and early career professional in more than 100 different fields of study receive Fulbright U.S. Student Program grants annually to study, teach English and conduct research overseas.
In the United States, the Institute of International Education supports the implementation of the Fulbright U.S. Student and Scholar Programs on behalf of the U.S. Department of State, including conducting an annual competition for the scholarships.
For more information on the Fulbright Program, go to http://eca.state.gov./fulbright.