EAST GREENSBORO, N.C. (Sept. 23, 2021) – George Stone, Ph.D., a professor of marketing at North Carolina Agricultural and Technical State University, has been featured again on WalletHub, a personal finance website.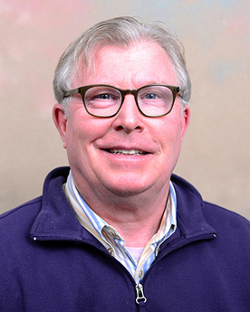 Stone, who teaches in the Willie A. Deese College of Business and Economics, offered his expertise in a report about American Express.
"I believe the American Express brand is as prestigious as it always has been – the only difference is that the name is more ubiquitous, and the card appears more accessible to more applicants," said Stone. "This is not to say that there is less due diligence on the firm's part vis-a-vis the application process, but rather, because rising incomes across the spectrum of the population have allowed more individuals to qualify."
Stone's main research interests include consumer environmental behavior, sports marketing, and psychometric scale development. He has nearly 20 years of military and civilian experience in the transportation, logistics, and sales fields, primarily in the financial services, commercial insurance, and marketing research arenas, and has taught nationally and internationally. He was featured earlier this year in a WalletHub report about the best and worst cities for Valentine's Day.
Since joining N.C. A&T in August 2006, Stone has actively been engaged in student activities to include serving as an advisor to business students involved in national student sales competitions, serving as a faculty advisor on student study abroad trips, and promoting student-led marketing research efforts.
Next year, Stone will serve as national president of the Atlantic Marketing Association Annual Conference where he has served for many years as a track chair for numerous marketing disciplinary tracks.
Stone holds a B.S. from the U.S. Military Academy, an MSBA from Boston University, and a Ph.D. in marketing from the University of Mississippi. He has published more than 65 journals and conference proceedings articles, appearing in such prestigious journals as Psychology and Marketing, Marketing Theory and Practice, Journal of Consumer Research, Journal of International Consumer Marketing, Journal of Business and Industrial Marketing, and Sports Marketing Quarterly, among others.