EAST GREENSBORO, N.C. (Sept. 9, 2021) – North Carolina Agricultural and Technical State University has partnered with institutions across the country to establish the $25 million Science and Technology Center for Phosphorus Sustainability (STEPS) led by N.C. State University and funded by the National Science Foundation (NSF). The center is a renewable project that will bring together multiple disciplines in a "convergence research approach" to address and reduce not only society's dependence on phosphate mining, but also the actual amount of phosphorus that impacts our soil and water resources.
Phosphorus, discovered in 1669, is a chemical element and part of the nitrogen group listed on the periodic table. It is considered an essential element for living organisms, is found in food and even our DNA and is used in fertilizers to improve crops. Several challenges arise as a result of phosphorus mining dependency and management inefficiencies, including waste and runoff into soil and water, which negatively impact our food system and aquatic life.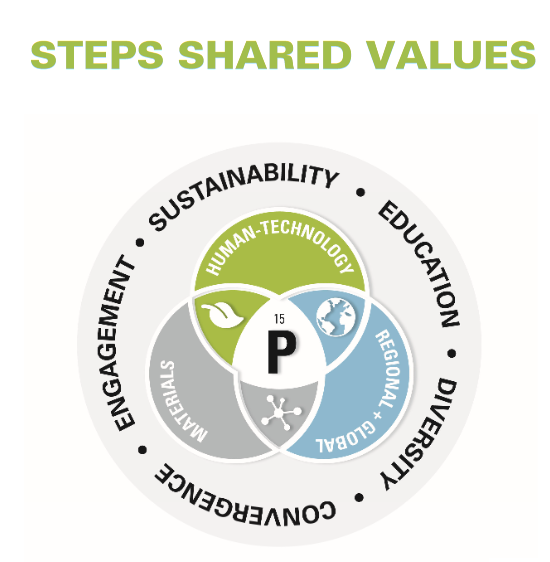 STEPS is one of six centers NSF announced this round. A&T, the only historically Black university partner site among them, will primarily contribute expertise from researchers in its nanoengineering department at the Joint School of Nanoscience and Nanoengineering (JSNN), a collaboration with the University of North Carolina Greensboro. JSNN Dean Sherine O. Obare, Ph.D., will serve as the principal investigator representing both institutions. 
"One of our primary goals is to develop and enhance current nanomaterials that will help us analyze where and in what form phosphorus appears, to help us mine less, as well as recover and recycle more of this essential element," said Obare. "We want to leave our world a better place than how we found it for future generations and we want to be thoughtful about encouraging stakeholder engagement early to make more informed decisions about how these technologies impact our communities and society as a whole." 
JSNN has established a strong research capability in developing sensors that help in the detection of phosphorus and researchers will take that knowledge and expertise a step further by looking at how to use the technology for sustainability purposes.
STEPS will work toward its "25-in-25" vision, facilitating a 25% reduction in both dependence and losses of the element within 25 years. As an additional education component, the center will host workshops for middle and high school students to bring awareness, establish and enhance sustainable habits, encourage students to think creatively and become the next leaders to offer innovative solutions.
"The convergence research approach will allow for opportunities to engage broader participation across the sciences, where social scientists and scientists, for example, can come together to address this global challenge," said Obare. "We are also committed to supporting and involving groups that have, at times, been left out of the discussion when tackling issues that have local impact."
 The other STEPS center partners are:
Appalachian State University
Arizona State University
Marquette University
RTI International
University of Florida
University of Illinois Urbana-Champaign
NSF established the science and technology center program in 1987 and there are 12 additional active centers that were announced in 2010, 2013 and 2016.