N.C. A&T Names Interim Leader for Strategic Planning and Institutional Effectiveness
By Jackie Torok / 09/22/2021 Academic Affairs
EAST GREENSBORO, N.C. (Sept. 22, 2021) – North Carolina Agricultural and Technical State University announced Deloris M. Gee has been named interim vice provost for strategic planning and institutional effectiveness, effective Sept. 27.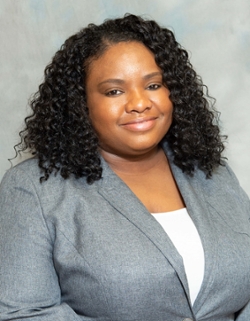 "Ms. Gee has excelled in developing strategic plans, aligning technology to business goals and efficiently implementing technology throughout her career," said Provost Beryl McEwen, Ph.D., executive vice chancellor for academic affairs. "Her proven leadership and analytic skills will continue the momentum we have generated to achieve the goals outlined in our strategic plan." 
N.C. A&T is committed to institutional effectiveness, which its regional accrediting body, the Southern Associations of Colleges and Schools Commission on Colleges, defines as "the systematic, explicit, and documented process of measuring performance against mission in all aspects of an institution." The university's continuous assessment and improvement of all its academic and administrative units are based on institutional goals for programs and student learning. 
Gee has been A&T's associate vice chancellor for data governance and intelligence since January 2019. She is responsible for executive leadership and oversight of enterprise data and information management, establishing data management goals, communications, governance models and plans necessary to execute the university's business strategy.
She has defined indicators of performance and quality metrics and established a data quality program to ensure compliance with data-related policies, standards, roles and responsibilities, as well as adoption requirements. Her tenure at the university has included service as interim director of institutional research, co-chair of the Aggie Analytics Data Certification Committee and co-chair of the Predictive Analytics Data Initiative.
"I'm honored for the opportunity to lead the Office of Strategic Planning and Institutional Effectiveness, which plays such an integral role in the success of the university," said Gee. "I look forward to serving A&T in this capacity as we continue our mission of transforming society with exceptional teaching, learning, discovery and community engagement."
Gee joined A&T from Western Carolina University, where she served as lead business intelligence analyst for more than four years. She was responsible for strategic planning and leading Western Carolina's Business Intelligence (BI) initiative to create and implement data solutions that assisted in meeting the university's strategic goals. Additionally, she helped to lead the development of the institution's data and information governance framework and the creation of the university's first data dictionary.
Before then, Gee spent almost 10 years as project manager and business intelligence lead analyst at North Carolina Central University, where she was responsible for establishing, monitoring and executing the implementation of the university's BI initiative, delivering projects that improved the university's applications, infrastructure and processes, and assisting in the management of customer service operations for the Information Technology Services department.
Gee earned her B.S. in computer information systems with a business administration concentration from N.C. Central and her MBA from the University of Phoenix. She also holds a management program credential through EDUCAUSE.