N.C. A&T's Brunner, Martinez Are Fulbright Program Grant Finalists; Smith Named Alternate
By Jackie Torok / 08/05/2021 Academic Affairs
EAST GREENSBORO, N.C. (Aug. 5, 2021) – North Carolina Agricultural and Technical State University alumnae Malique Brunner '19, '20 and Joanna Martinez '20 are finalists and Anderlyn Smith '21 is an alternate for the 2021-22 Fulbright U.S. Student Program grant.
This is the first time North Carolina A&T has had more than one endorsed candidate advance past the semifinalist stage for the Fulbright Program grant. It is also the first time more than one endorsed Aggie has been chosen as a Fulbright Program grant finalist in the same cycle.
Brunner earned her B.S. in 2019 as a Dowdy Scholar and M.S. in 2020 as part of the first cohort of Woodland Hall Fellows, both in bioengineering. She was selected for an English teaching assistant grant (ETA) in Bulgaria with the Fulbright/America for Bulgaria Foundation. She is the first known finalist to have earned both an undergraduate and graduate degree from N.C. A&T.
"I am passionate about being a part of – and creating – projects that benefit the world through writing, inventing, educating, and any other outlet that involves using the power of creativity," said Brunner. "Fulbright's mission statement advocating for international education as a source of peace aligns with my own ambitions of using education as a pathway to create future opportunities for those who live in underprivileged communities."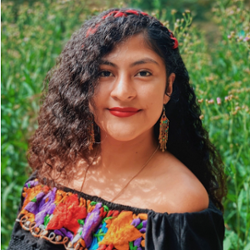 Martinez graduated in December 2020 with a B.A. in history as a University Honors Program (UHP) member and member of the federal TRIO Student Support Services program. A 2020 Public Policy and International Affairs Junior Summer Institute Fellow, she was chosen for an English teaching assistant grant in Mexico. She is the first known ETA finalist to have earned an undergraduate degree in the humanities from A&T.
"My parents have shared the troubles they had when obtaining their primary education in Mexico. This inspires me to want to give back to rural communities," said Martinez. "I hope to inspire students who may share similar upbringings as my parents to pursue higher education. This cultural experience will expose me to skills that I can use in my future career ambitions in the social policy field."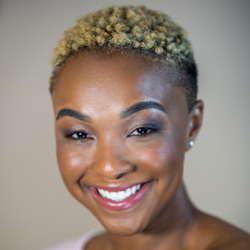 Smith graduated in May with a BFA in professional theatre as a Dowdy Scholar in the UHP. She was named an alternate for a study/research grant, specifically creative/performing arts, in South Africa in the field of theater arts – acting. As such, she is eligible to be named a finalist any time before the grant period begins if more resources become available.
"I plan to have a well-rounded acting career in film, television and theatre," said Smith. "I am driven to portray characters that will uplift the global female community and initiate positive change. In addition to acting, I plan to establish a global nonprofit women's theatre company that uses participatory theatre to teach leadership skills."
This grant cycle of the Fulbright Program, which is celebrating its 75th anniversary, carries additional historical significance for A&T, which is celebrating its 130th anniversary. A&T also was invited to participate in the Fulbright Program's celebration of HBCUs and HBCU contributions to various programs under the Fulbright Program grant umbrella. Additionally, Emmanuel Johnson '13, A&T's first Fulbright Program grantee, was selected to be part of a group of 2021 Fulbright Program Legacy Alumni Ambassadors.
"I am incredibly proud of Malique, Joanna, and Anderlyn's commitment to the reflective campus application process and to this pursuit of global engagement," said Alsace-Lorraine Gallop, A&T's national scholarships and fellowships coordinator and Fulbright Program adviser (FPA). "Each of them has the inner potential to forge long-lasting international partnerships that can bridge divides, broaden inclusion and bring forth creative ideas."
Gallop was chosen to participate in the inaugural FPA Development Initiative (DI) Enhancement Seminar to further support Aggie candidates. She represented the university in the 2020 cohort of the FPA DI program and recruited and advised all of its endorsed candidates this year.
Members of the 2020-21 N.C. A&T Fulbright Program campus selection committee are English Department chair Jason DePolo, Ph.D., UHP's Darrell Hairston, visual and performing arts professor Amy Schawartzott, Ph.D., and educator preparation professor Nakeia Williams, Ph.D.
The rigorous endorsement process for 2020-21 was conducted through NCAT Extraordinary Opportunities, which is recruiting eligible A&T students and alumni 18 and older for the 2022-23 Fulbright Program grant cycle. The application deadline is 5 p.m. EST Aug. 24.
Established by Congress in 1946, the Fulbright U.S. Student Program is the largest U.S. cultural exchange program for passionate and accomplished students, artists, teachers and professionals of all backgrounds and from all disciplines to study, teach or pursue important research and professional projects. The Fulbright Program grant's mission is to increase mutual understanding between the U.S. and other countries through cultural engagement between Americans and citizens of other countries.
The program, led by the U.S. government in partnership with more than 140 countries, annually awards grants that cover basic travel and living expenses and provide stipends and other benefits. For the 2021-2022 competition, the program received 11,728 applications – a record high and a 12% increase from the 2020-2021 competition cycle.