EAST GREENSBORO, N.C. (March 5, 2021) – North Carolina Agricultural and Technical State University's Alfredo Romero, Ph.D., has been chosen to serve on The Wall Street Journal's monthly Economic Forecasting Survey group.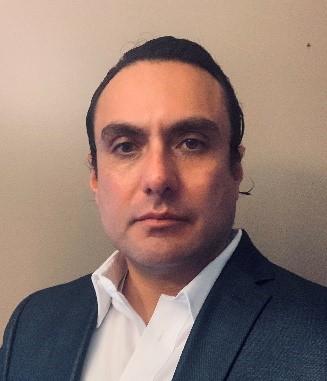 Romero, an associate professor of economics in the Willie A. Deese College of Business and Economics, has been teaching at N.C. A&T since 2010. His research focuses on the intersection of foreign direct investment absorption, culture and growth, as well as social mobility, income inequality and labor economics. 
The Wall Street Journal invited Romero at the end of November 2020 to apply to serve on the panel. He was required to provide a sample of his forecasts based on 10 macroeconomic measures for review before the newspaper chose him to join the panel, which adds new experts every year. 
"This is something I agreed to do as another way to elevate the profile of the Deese College," said Romero. "We place an emphasis on innovation and ethics as well as strong analytical skills that allow our graduates to become leaders and innovators in their career pursuits." 
As a panelist, Romero completes a four-page, multi-part survey after the monthly unemployment figures are released, the first Friday of each month. In those surveys, Romero may be asked to predict moves by the Federal Reserve for the same quarter over the next three years, factoring in interest rates, real Gross Domestic Product and inflation, for example. 
After analyzing the data, Romero submits his completed survey the following Tuesday to be included in the newspaper's next economic forecast report, which is available exclusively to those who subscribe to the report. 
"These are the things that I teach. I teach macroeconomics," said Romero. "Getting into the nitty gritty about how the Fed actually makes a decision, it adds another layer of knowledge to my class material. I can say when I talk about interest rates, or the Fed meetings or the probability of a recession, that I have actually calculated those numbers and know where those numbers come from, and I can give more context to the topics that we're discussing in class. That's an added benefit of participating in this panel." 
Romero also publishes his research in economics and interdisciplinary journals such as Empirical Economics, The Review of Regional Studies, The Journal Economics, and Applied Econometrics and International Development, among others. In addition, his opinion on Hispanic labor market conditions has been sought by other national outlets like Barron's Magazine. 
As an economic expert, Romero has been invited to present his research both nationally and internationally, most recently in the XXVII Ciclo de Jornadas Económicas del Banco de Guatemala, and at the Blockchain Symposium at A&T. He is a member of the Hispanic Economic Outlook committee, where he contributes annually.  
Romero received a Ph.D. and an M.A. in economics from Virginia Polytechnic Institute and State University, an M.A. in economics from Texas Tech University, and a B.A. in economics from Universidad de las Américas-Puebla in Mexico.