EAST GREENSBORO, N.C. (June 17, 2020) – Thirteen North Carolina Agricultural and Technical State University students have been selected as 2020-21 Woodland Hall Graduate Fellows. The highly-coveted fellowship cohort comprises new master's and doctoral students who have proven their commitment toward excellence in scholarship and leadership.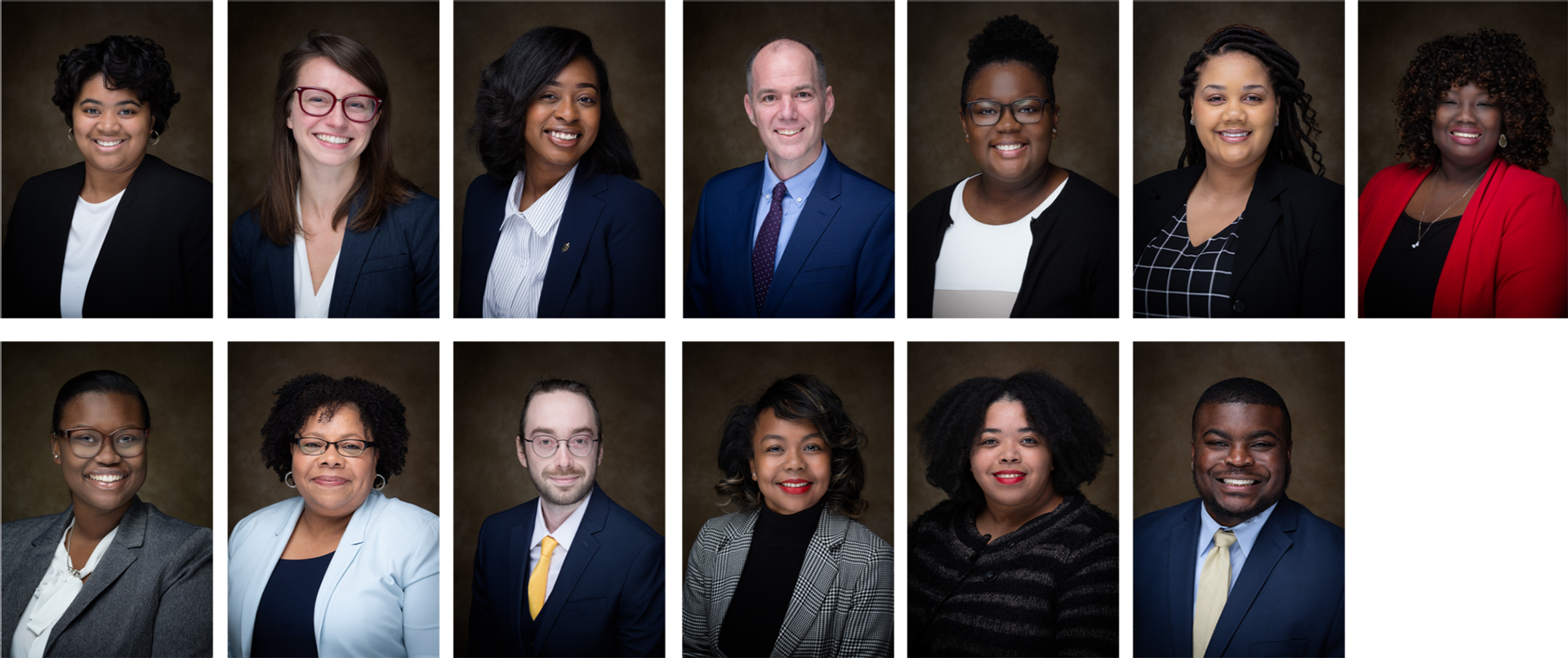 "This special group of students personify the attributes of a Woodland Hall Fellow. They have not only made significant strides in their education, but their dedication to further and more in-depth knowledge embodies academic strength and tenacity," said Clay Gloster, Ph.D., dean of the North Carolina A&T Graduate College. "Additionally, this highly-coveted program and fellowship provides an avenue for these students to further their education, with minimal financial strain, thereby limiting distractions."
Chosen from over 80 applicants, the following fellows were selected based on their academic strengths, leadership skills and scholarly potential exhibited through their applications and interviews:
Larry Barnes, Social Work, UNC Greensboro;
LaNishia Boyd, English and African American Literature, Claflin University;
Shakira Cohen, Rehabilitation Counseling and Rehabilitation Counselor Education, South Carolina State University;
Kevin Coogan, English and African American Literature, N.C. A&T;
Alexis Cooper, Computer Science; N.C. A&T;
Sierra Dixon, MBA-Human Resources, N.C. A&T;
Lyneisha Dukes, Social Work, Fordham University;
Preston Ellison, Accountancy; N.C. A&T;
Katrina Futrell, Leadership Studies, East Carolina University;
Katie Howard, Leadership Studies, Appalachian State University;
Chloe Leavings, English and African American Literature; Alabama A&M University;
Niah Singletary, Rehabilitation Counseling & Rehabilitation Counselor Education, South Carolina State University;
and Sidney Walker, Mental Health Counseling, College of William & Mary.
Each fellow will receive a one-year award which includes a stipend ($18,000 for doctoral and $13,500 for masters), full tuition support, and coverage of student fees and health insurance. 
The fellowship is named in honor of alumnus Woodland Ellroy Hall, who received the first conferred graduate degree from North Carolina A&T in 1941. Hall received his first (he also obtained a second) master's degree in Agricultural Education. His thesis was aptly titled, "A Study of the Needs in Vocational Agricultural Education of Negroes in Gates County, North Carolina." 
In addition to the fellowship and program awards, the fellows will participate in the Society of Woodland E. Hall Fellows, a collaborative, interdisciplinary organization that fosters networking, partnership and academic support among past and present fellowship recipients. The society endeavors to increase career readiness and job placement of graduates by providing opportunities to enrich their resumes and CVs with transferable skills and professionalism.