EAST GREENSBORO, N.C. (May 1, 2020) – Earlier this month, North Carolina Agricultural and Technical State University received two of 18 awards to historically black colleges and universities (HBCUs) from the National Park Service for the preservation of historic campus structures.
The only HBCU to receive two grants, N.C. A&T was awarded $500,000 for the Dudley Memorial Building Renovation Project and $266,068 for Morrison and Murphy halls upgrades. The grants were awarded on behalf of principal investigators Frances Ward-Johnson, Ph.D., dean, College of Arts Humanities and Social Sciences and Claudette Drake, area director of university Housing and Residence Life, respectively. The grants will be administered over a two-year period.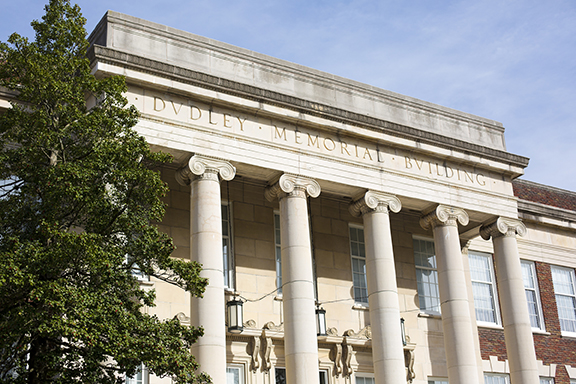 "These grants were integral in ensuring both projects were properly funded and received the improvements necessary for continued usage," said Dean Ward-Johnson. "Additionally, they provide the means for the three structures to be preserved as they are listed on the National Register of Historic Places and represent a distinct collection of buildings on our campus."
The Dudley Memorial Building Renovations Project represents the first effort to renovate and restore the James B. Dudley Memorial Building. Constructed in 1930 and named in honor of the university's second president, it is part of the original core of campus and served as the university's administration building. It now houses the university's two art galleries, offices, classrooms and labs. The goal of the project is to renovate, expand and update those spaces including the creation of an accessible lower-level building entrance; up-fit and renovation of classroom spaces and labs; renovation of public restrooms on each floor; remedy existing HVAC issues and add more humidity controls for gallery spaces; and add new flooring, paint and lighting throughout the building
Along with the grant, A&T will contribute $500,000 in matching funds for a total project cost of $1 million dollars, enhancing utilization of the building and improving quality controls. 
The grant for the Murphy Hall Project will address severe plumbing and roofing issues threatening the survivability of the building. Additionally, areas will be updated for greater accessibility.
The Morrison Hall Project will modernize Morrison Hall, which houses approximately 100 residents during the academic year, correcting cosmetic and eliminating moisture issues. Among various renovation aspects, the front entryway will be restored to its original appearance; gutter and window repairs will take place throughout the building; and surrounding grounds will receive new excavation treatment to manage rain runoff.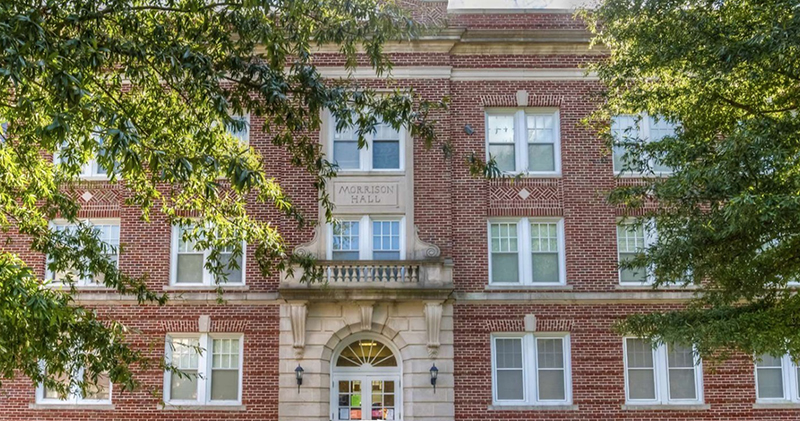 Work is expected to begin, on all projects, July 1, 2020.
Congress appropriates funding for the program through the Historic Preservation Fund (HPF). The HPF uses revenue from federal oil leases on the Outer Continental Shelf, providing assistance for a broad range of preservation projects without expending tax dollars.
Since the 1990s, the National Park Service has awarded more than $60 million in grants to over 80 active HBCUs.