EAST GREENSBORO, N.C. (May 15, 2020) – The Centers of Excellence at North Carolina Agricultural and Technical State University hosted the webinar "3D Printing of Personal Protective Equipment (PPE) and Hand-Made Face Masks Design for COVID-19" led by Salil Desai, Ph.D., and Geetika Jaiswal, Ph.D., May 14. 
"For the past few months, we have faced critical shortages of PPEs for a number of reasons including issues in manufacturing distribution and design," said Desai, professor of industrial and systems engineering and interim director of the Center of Excellence in Product Design and Advanced Manufacturing. "The need is really urgent and it is dependent upon us as a university to assist the community." 
Desai and recent alumnus Santosh Kumar Parupelli, Ph.D., needed to consider what material should be used, if it was non-toxic and how it would be compatible for the human body. The team focused on four materials including nylon, standard engineering and dental resins that are approved by the Food and Drug Administration for medical device manufacturing. These guidelines and other protocols informed the development of reusable masks, ventilator splitters, face shield frames and other equipment using the center's state-of-the-art 3D printers.
The center can produce hundreds of PPE with ease, and can scale up by collaborating with other faculty members on campus to leverage 3D printing capabilities.
Jaiswal, an assistant professor in the Department of Family and Consumer Sciences with expertise in fashion design and merchandising, addressed face masks shortage and suggested community members use hand-made face masks to protect themselves. 
"We want to save those N-95 masks and surgical masks for people who are medical professionals," said Jaiswal. "All fabrics are not effective in creating face masks and people should consider fabric, thread count, fabric thickness, layering and design when designing and purchasing material for hand-made masks."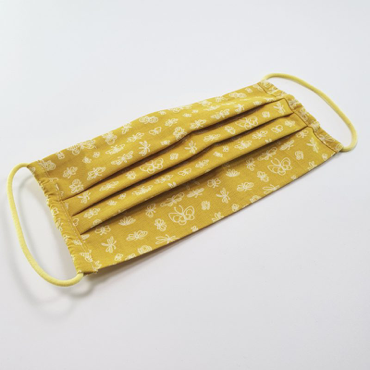 Jaiswal recommended using a multiple-layered mask design, with heavy weight quilter's cotton fabric as an outer layer, and wool (felt or flannel), silk or polyester as inner layers to increase fitration efficiency. In case supplies are limited, she recommended using new pillow covers or bedsheets. 
Jaiswal encouraged regularly sanitizing hand-made face masks in a washing machine using hot water, mild detergent and drying with high heat.
In April, Jaiswal engaged students from the fashion and merchandising program, alumni and faculty members to produce and donate approximately 104 hand-made face masks for a local health supplement manufacturer in Greensboro.