Coach Washington Enters Champions Circle
Coach Washington Enters Champions Circle
ATLANTA, GA (Dec. 19, 2019) – Just two days before the 2019 Celebration Bowl, North Carolina A&T football coach Sam Washington was ushered into the Champions Circle. While he was poised to accept his red jacket during dinner, it was not exactly at the forefront of his mind.
"(I'm thinking about) stopping the run, protecting the football and controlling the kicking game," Washington said.
Champions Circle is open to those coaches who have emerged from the Celebration Bowl victorious. Washington joins Broderick Fobbs from Grambling State and his friend, mentor and former boss, Rod Broadway.
Being in such great company, for Washington, is validating, he said.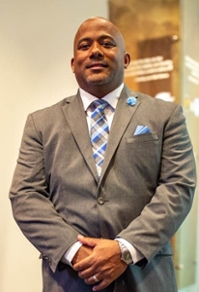 "I'm where I'm supposed to be – fulfilling my dream and purpose in life," Washington said.
Running backs coach Shawn Gibbs agrees and couldn't be more proud of his former coach.
"It's wonderful to see," he said. "To see him get the recognition he deserves just gives me a tremendous amount of pride for him."