Accelerate to Industry (A2i)
Information for Students
The Accelerate to Industry (A2i) program helps N.C. A&T graduate students obtain the workforce skills and experience they need to succeed in a dynamic industry career path. Students will have the opportunity to learn from industry leaders as they prepare for their future after graduate school. N.C. A&T's program was developed in partnership with the original A2i program at North Carolina State University.
Information for Corporate Partners
A2i offers corporate partners the opportunity to collaborate with North Carolina A&T State University to shape the future of holistic and integrated workforce readiness at your company and across the United States. Through A2i, you can directly impact the training of graduate and postdoctoral researchers and ensure skill readiness in areas including market and technology evaluation, intellectual property and regulatory affairs, commercialization, finance, leadership, teamwork, and communication. Our corporate partners play a major role in shaping A2i events and activities, and they are featured on our website and in our communications.
Current A2i Corporate Partners include the following:
Premier Membership Level:

Associate Membership Level:

Basic Membership Level: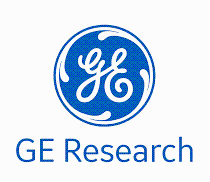 For more information about the A2i program, please contact Dr. Clay Gloster, Jr. at cgloster@ncat.edu.