Woodland Hall Fellows, 2020-2021
The Graduate College is delighted to introduce the 2020-2021 cohort of Woodland Hall Graduate Fellows!
The Woodland Ellroy Hall Fellowship is a merit-based fellowship program at North Carolina Agricultural and Technical State University for new master's and doctoral students who are committed to excellence in scholarship and leadership. The Fellowship is named in honor of Woodland Ellroy Hall (1909-2004), who in 1941 was awarded the first graduate degree at N.C. A&T.
Out of our dozens of applicants, we selected our thirteen 2020-2021 Woodland Hall Fellows based on their academic strengths, leadership skills, and scholarly potential, as demonstrated in their Fellowship applications and on-campus interviews. The Fellows will receive a one-year award that provides a stipend, full tuition support, fees and health insurance. The Woodland Hall Fellows will also participate in the Society of Woodland E. Hall Fellows, an organization designed to foster interdisciplinary activity among the Fellowship recipients.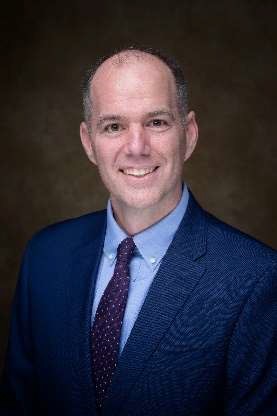 Larry Barnes, Jr.
Major: Social Work (M.S.W.)
Previous University: UNC Greensboro
Hometown: Greensboro, NC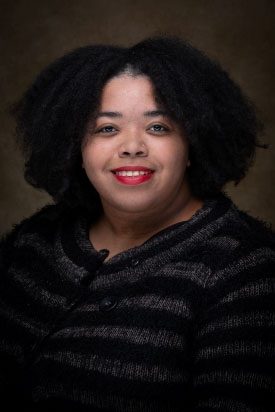 LaNishia Boyd
Major: English & African American Literature (M.A.)
Previous University: Claflin University
Hometown: Columbia, SC
Shakira Cohen
Major: Rehabilitation Counseling & Rehabilitation Counselor Education (Ph.D)
Previous University: South Carolina State University
Hometown: New York, NY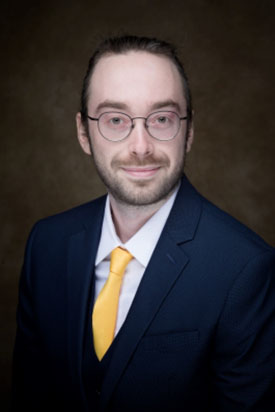 Kevin Coogan
Major: English & African American Literature (M.A.)
Previous University: North Carolina A&T State University
Hometown: Greensboro, NC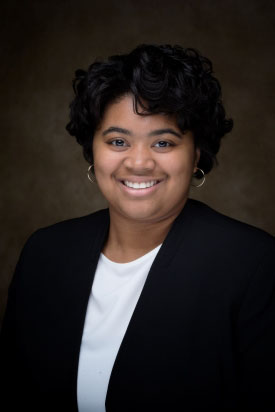 Alexis Cooper
Major: Computer Science (M.S.)
Previous University: North Carolina A&T State University
Hometown: Greensboro, NC
Sierra Dixon
Major: M.B.A. - Human Resources Concentration
Previous University: North Carolina A&T State University
Hometown: Charlotte, NC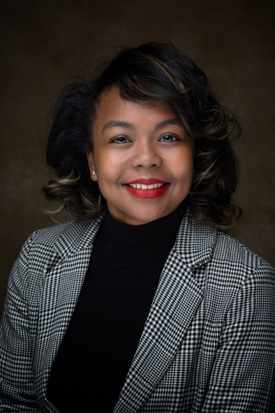 Lyneisha Dukes
Major: Social Work (Ph.D)
Previous University: Fordham University
Hometown: Bridgeport, CT
Preston Ellison
Major: Accountancy (M.Acc.)
Previous University: North Carolina A&T State University
Hometown: Charlotte, NC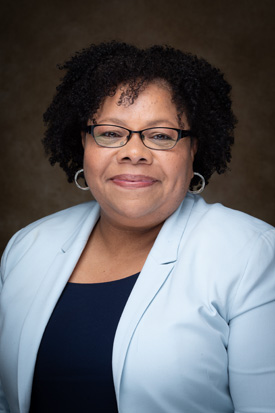 Katrina Futrell
Major: Leadership Studies (Ph.D)
Previous University: East Carolina University
Hometown: Ahoskie, NC
Katie Howard
Major: Leadership Studies (Ph.D)
Previous University: Appalachian State University
Hometown: Lexington, NC
Chloe Leavings
Major: English & African American Literature (M.A.)
Previous University: Alabama A&M University
Hometown: Detroit, MI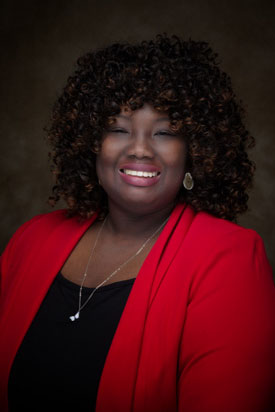 Niah Singletary
Major: Rehabilitation Counseling & Rehabilitation Counselor Education (Ph.D)
Previous University: South Carolina State University
Hometown: Lake City, SC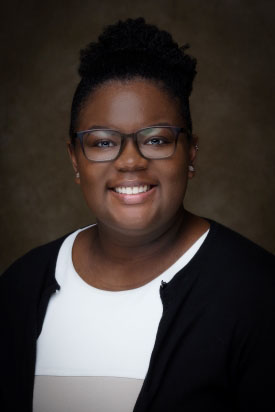 Sidney Walker
Major: Mental Health Counseling (M.S.)
Previous University: College of William & Mary
Hometown: Centreville, VA