Closing Bell Speaker Series with Ron Everett of Synchrony
Time:
05:30 PM - 06:30 PM
Details:
The Willie A. Deese College of Business and Economics at North Carolina Agricultural and Technical State University will host Ron Everett on Sept. 16 to kick off its fall 2021 Closing Bell Speaker Series.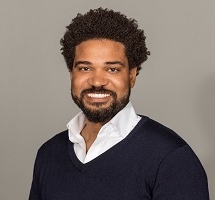 Everett is senior vice president of direct-to-consumer operations and hub leader for the Charlotte, North Carolina, location of Synchrony, a premier consumer financial services company that delivers customized financing programs across key industries including retail, health, auto, travel and home, along with award-winning consumer banking products.
In his senior vice president role, Everett is global operations leader for the direct-to-consumer platform, which includes consumer bank, general purpose credit and emerging consumer products. As hub leader, he seeks to deliver an exceptional customer experience in alignment with client commitments while championing a culture of excellence for Synchrony.
Everett holds a bachelor's degree from the University of North Carolina at Charlotte, MBA from Winston-Salem State University, certificate in project management from the University of South Carolina and is a certified Project Management Professional. He has been an ardent supporter of diversity and inclusion during his tenure with Synchrony, serving as network leader for its African American Network+, and mentors at-risk young men through his fraternity.
The Closing Bell Speaker Series was established in September 2008 to bring successful professionals to the Deese College to engage students, faculty, staff and the community in topical discussions that reflect the changing global business environment.
College of Business and Economics